Malaria-free safaris in South Africa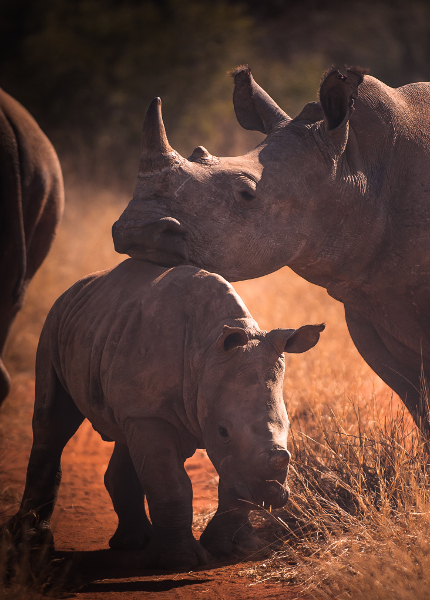 Almost everywhere in Africa requires you to prepare for being in a malaria area - and whilst the medicine needed to immunise yourself and your family is easy enough, many visitors are unaware that it's entirely possible to enjoy a full, uncompromised safari experience without needing to enter in a malaria area.
For adventurers seeking a safari without the hassle, we recommend these three choice destinations within South Africa:
PILANESBERG GAME RESERVE
Nestled in a long-dormant volcano, Pilanesberg enjoys an astonishing concentration of game, due to its relatively small size.  This nature reserve is perfect for day trippers, or for families with kids, as the chance of stumbling across one of the big five is almost guaranteed, and keeps visitors of all ages entertained.  With a well-kept road network, even low-clearance city vehicles can bumble around.  For accommodation, the reserve is flanked by many lodges and camping sites, with Sun City being available just down the road.
NAMBITI GAME RESERVE
Situated right between Johannesburg and Durban, this well-kept secret offers luxury family accommodation at very reasonable rates, with some starting as low as 2000 per person*.  Nambiti offers the full Big 5 experience, with guided game drives and walks from the various lodges situated around the reserve.  Nambiti is highly diverse, containing grassland, riverine bush, savannah and thornveld).  In addition to excellent game viewing prospects, the reserve is a favourite with birders.

MADIKWE GAME RESERVE
Only 3 hours' north of Johannesburg, Madikwe is perched on the border of South Africa and Botswana.  Many luxury and moderate lodges are scattered throughout the park, with all offering daily full or half-day guided drives in open-top safari vehicles.  In addition to the Big 5, Madikwe is perhaps best known for its large population of Wild Dogs, offering almost guaranteed sightings.  As it is situated on the transition zone of the Kalahari Desert and the lowveld savannah, it attracts animals that would otherwise only be found in one or the other biome (allowing, for instance, the opportunity to see spotted and brown hyena together).
PAW Safaris are able to provide guided and tailored safaris for couples, groups, families and corporate teams (to both malaria and non-malaria destinations) - get in touch with us to have us craft you an unforgettable adventure.