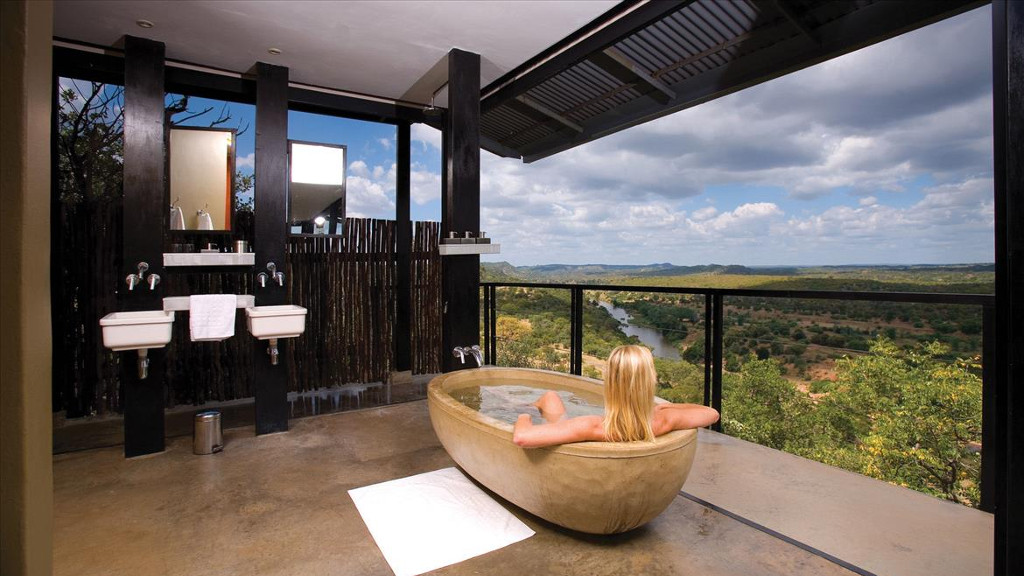 Possibly the most romantic lodge in South Africa. - NORTHERN KRUGER NATIONAL PARK
The Outpost rests high on a hill overlooking the Luvuvhu River Valley in the wildest and most remote part of the Kruger National Park. This vast and remote wilderness area is bordered to the north by the Limpopo River and Zimbabwe and to the east by Crooks Corner and Mozambique, and is well known for its abundant wildlife including less common species not evident in the southern and central regions of the park.

Accommodation consists of 12 unique and modern stand-alone open plan en-suite Luxury Suites offering spectacular panoramic views of the river and bush below.

Game drives and outstanding walking safaris are undertaken in one of the most scenically beautiful and diverse wilderness areas in the Kruger National Park.