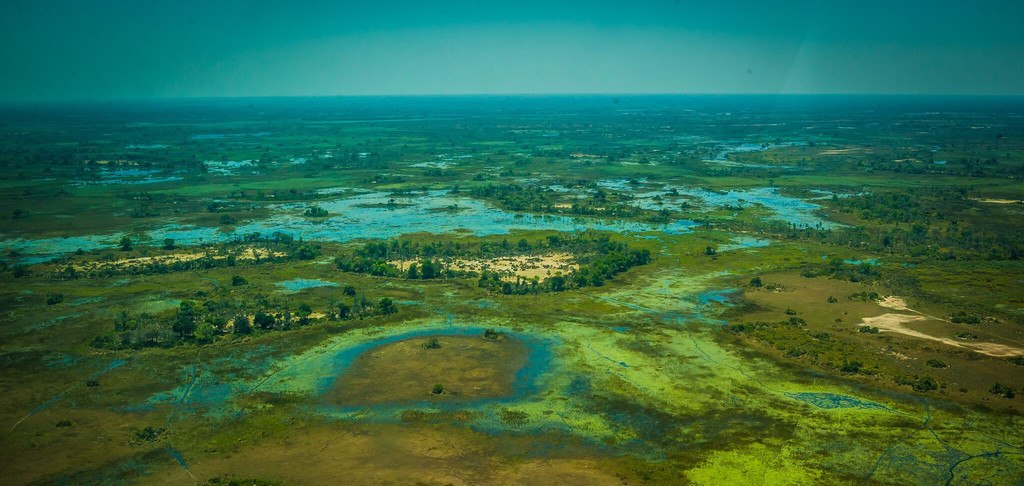 As the planet's largest inland deltas, this makes the Okavango Delta it the most sought after wilderness destination in the world.
With its combination of wetlands, drylands, palm and papyrus lined-waterways, as well as remote islands and thick woodlands, the Okavango Delta is lush in vegetation and rich in wildlife. In addition to boasting large predator numbers, the Delta also represents one of the world's best birding and wildlife photography opportunities.
The Okavango Delta's breathtaking vistas are best viewed by air, and on guided Mokoro boat trips through the many channels, bringing you closer to the river networks' ecosystem.