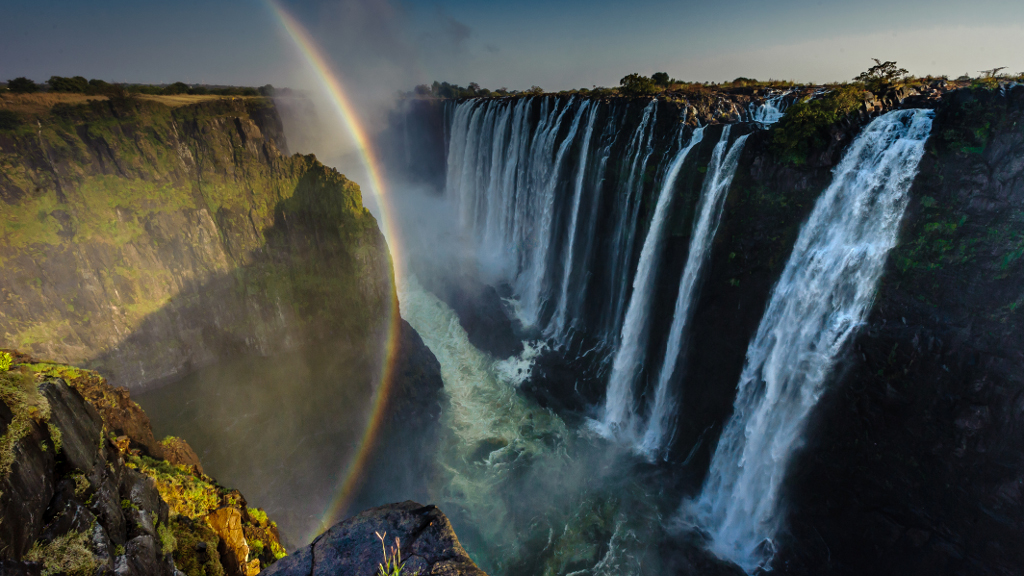 "The Smoke that Thunders", a Natural Wonder of the World.
A natural Wonder of the World and classified as "The smoke that thunders…'" - this is the largest sheet of falling water in the world! Whether you are a photographer or an adrenalin junky – Victoria Falls has plenty to offer. After thousands of years of erosion, many rock pools have formed and one of them – Devils Pool, has formed right on the very edge of the sheer drop.
The rock lip brings swimmers to a halt as the raging waters of the Zambezi crash over the cliffs a few feet away. There are guides in attendance who are there to make sure you don't go over the edge. The attraction is easily accessible via road, flight and train. Accommodation within the area is plentiful and comprises of budget backpacking to luxury hotels.
DID YOU KNOW:  David Livingstone - the first European to discover the falls - named it in honour of Queen Victoria.