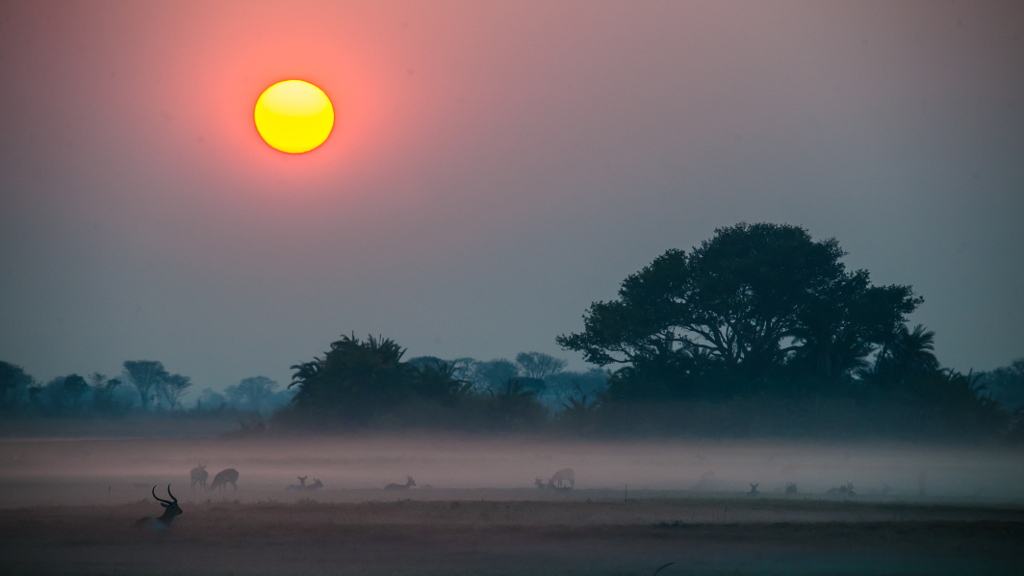 One of Africa's most untouched, unexplored parks
Kafue is one of the largest national parks in the whole of Africa. it remains largely unexplored with vast tracts of its bush still untouched. Thanks to its size and variety of habitat types, the Kafue holds a fantastic diversity of wildlife.
The Kafue is home to more species of ungulate than any national park south of the Congo Basin, with rare and elusive antelope such as the Blue and Yellow-backed Duiker occuring in the thickets, Sitatunga and Lechwe in the swamps, and Roan, Sable and Hartebeest in the miombo woodlands.
The park known it as one of the best places in Africa to find leopard. In certain areas and at certain times of year these secretive and elusive predators are frequently seen, especially on night-drives and even from afternoon boat cruises along the Kafue River. The Park is accessible by a number of well-graded roads and airstrips. Being only two hours' drive from Livingstone, there are plenty of Safari Camps and Luxury lodges which operate in and around the Park.
DID YOU KNOW:  Kafue National Park is Africa's second-largest national park, and is about the size of Wales or Massachusetts